Mask requirements are changing, and I'm conflicted. I, along with all others on the planet who have been faithfully masking to protect self and others, am looking forward to being rid of these hot, itchy, uncomfortable things and to seeing everyone's lovely faces again. But even though I don't so much worry for my own health and my family's health anymore (as we have all been vaccinated and boosted), I still have great concern for what decreased masking means for those who could see serious harm from COVID illness (our immune compromised patients, elderly, and patients with chronic disease). Remember, we vaccinate not just for ourselves but also to create a protective bubble around those who are high-risk.
We're not out of the woods yet!
And what about those around the world who don't yet have access to vaccines? We must remember that viruses don't respect borders and that our public health decisions can have a world-wide impact. What about our youngest children, for whom the vaccines are not yet authorized? They are not immune to the adverse physical, social, and emotional outcomes of disease. In the U.S., and as a global community, we are by no means out of the woods. Nonetheless, this is the direction we seem to be taking.
Let's leave space for grace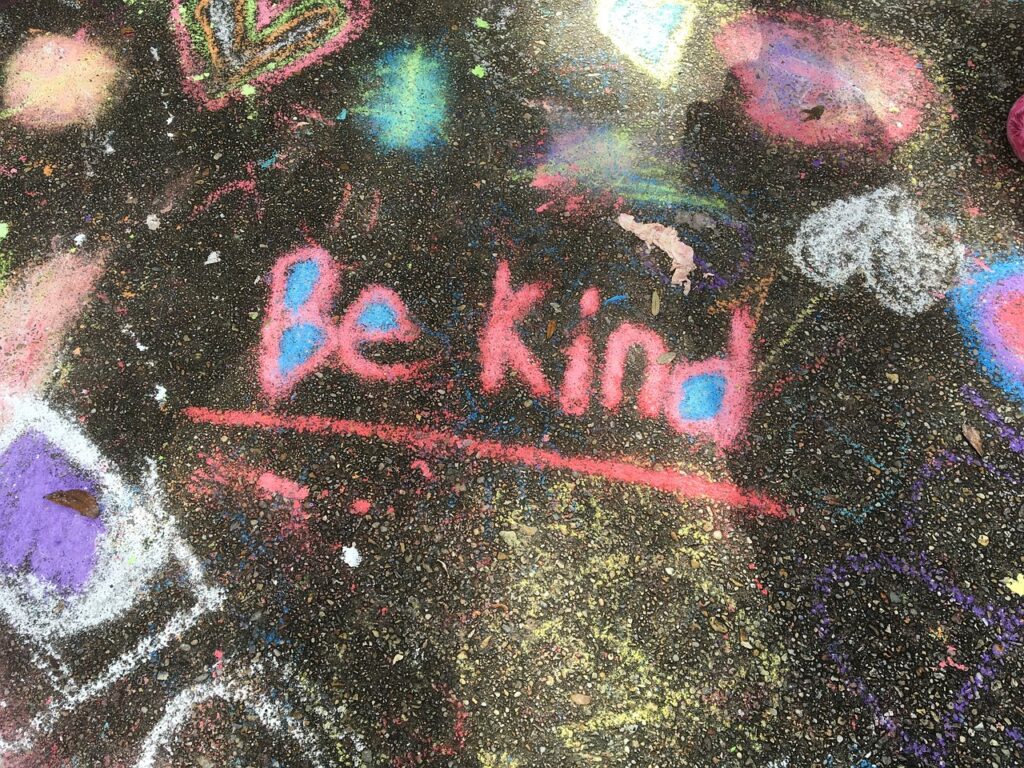 Let's offer each other kindness as we navigate our "new normal". Image from Pixabay.
As we venture into this more relaxed phase of pandemic response, I want to take a moment to express my hopes for the future of kindness in this time. What I have learned repeatedly on this journey (from experience), is that we shouldn't make assumptions about people's motivations; for masking, for vaccinating, for pretty much anything. As our world opens back up, and masks are no longer required for school or work or at the grocery store, some people are still going to feel more comfortable masking up, and they should be given the space and grace to do so.
We all know what assuming does…
I worry, though, that people still choosing to mask may face backlash from those who make assumptions about their reasons for masking. What I want each of us to remember is that we never really know what's going on behind the scenes in a person's life. Maybe they choose to mask because they are undergoing chemotherapy treatments and getting a virus like COVID could kill them. Or maybe a child still masking at school lives with his grandparents who are elderly and high risk, and he doesn't want to bring COVID home to them. After all, good quality masks DO work! Or maybe the person behind the mask is sick, and they are masking up to keep from spreading illness to others. Wouldn't that be a thoughtful action! Likewise, maybe people choosing against masking are doing so, not because they are uncaring, COVID-denying jerks, but because they have received all their vaccines and boosters and have faith that they are protected and are low risk to others. The point is… we never know.
Please join me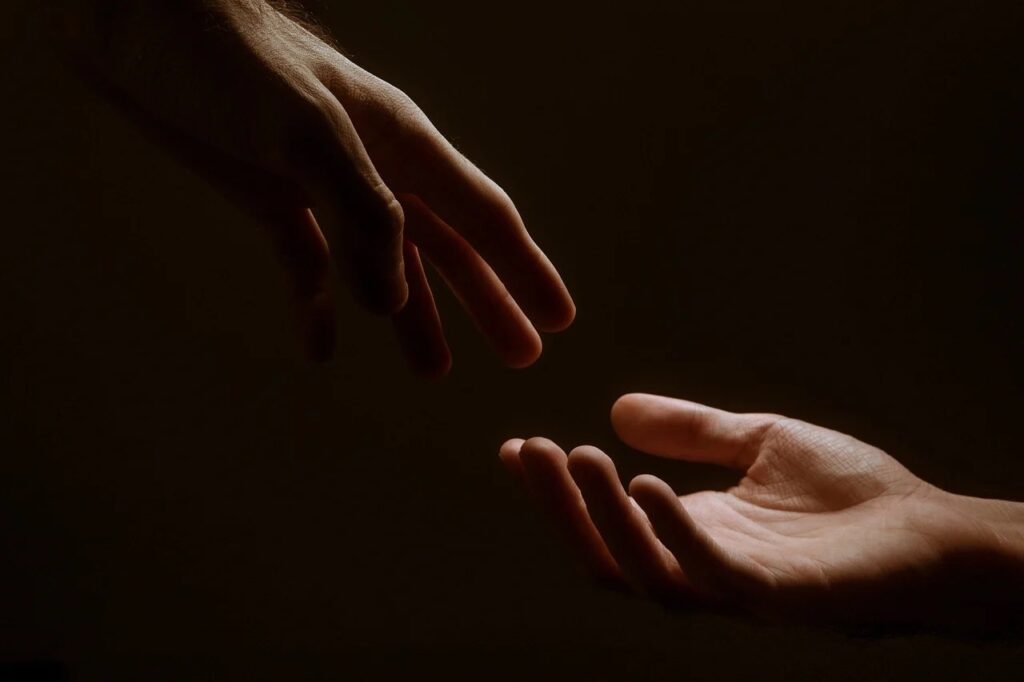 Let's offer compassion to each other in this challenging time. Image from Pixabay.
Please join me in extending grace and compassion to others as we navigate this return to a "new normal". And let's continue to do everything we can to limit the spread of COVID-19. Please get yourself and your children vaccinated and boosted, steer clear of others and mask up with a high-quality mask (N95 or KN95) if you are sick and keep washing those hands.
Tune in next time for a discussion of the who, what, and when of our currently available COVID treatments. If you are not already signed up to receive regular blogpost updates, please hop on over to the home page to sign up!