Welcome!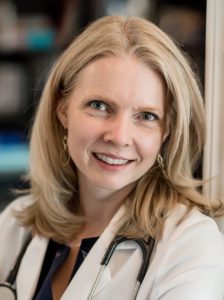 I'm so glad you're here! I am a practicing family physician and mom with a passion for prevention, education, and caring for my community (that's you!).
I know how challenging it can be to be a parent these days and how difficult it is for all of us to make sense out of what we read on the internet. As more and more people seek health advice online, I feel that physicians (that's me!) and other medical professionals have a responsibility to offer a counter point to some of the fear tactics and misinformation that abound.
Whether you are a parent, a patient, or a medical professional, this site will offer evidence-based, data-supported information and resources – about vaccination, preventive care, and a variety of other health and wellness topics that you can use to keep yourself, your family, and your patients healthy.
Thanks for joining me on my quest and for taking me along on your journey in this crazy adventure we call Life!
---
Like what you're reading?
And check out Dr. LaSalle's book, videos, and other publications.
---
A Little Background
Vaccines are one of the greatest public health achievements in all of medical history. Since the discovery of the first vaccine in 1796, immunizations have saved millions of lives and billions of dollars. Smallpox has been eradicated from the planet. Polio is now only present in a very few countries with hopes of eradication in the near future. In the U.S., we no longer see children born with Congenital Rubella Syndrome or dying from Diphtheria. Many of today's doctors have never seen a case of Tetanus. Vaccines have made it a much safer world in which to live. Yet vaccines have become a victim of their own success. As vaccine-preventable disease seems less an ever-present danger, and with the advent of the internet where often faulty information is spread with ease, vaccination rates are declining and we are seeing resurgence of deadly diseases. If we hope to protect ourselves and our loved ones from unnecessary and costly illness, we must arm ourselves with the facts and we must remain vigilant.
---
Test Your Vaccine Knowledge
Test your knowledge of the flu vaccine – follow this link to take the quiz!
---
Are You Up-to-Date?
To see if you are on track, follow the links below for the CDC's recommended immunization schedules:
---
Traveling?
Check the links below to find out what vaccinations you may need and how to keep yourself and your family safe: