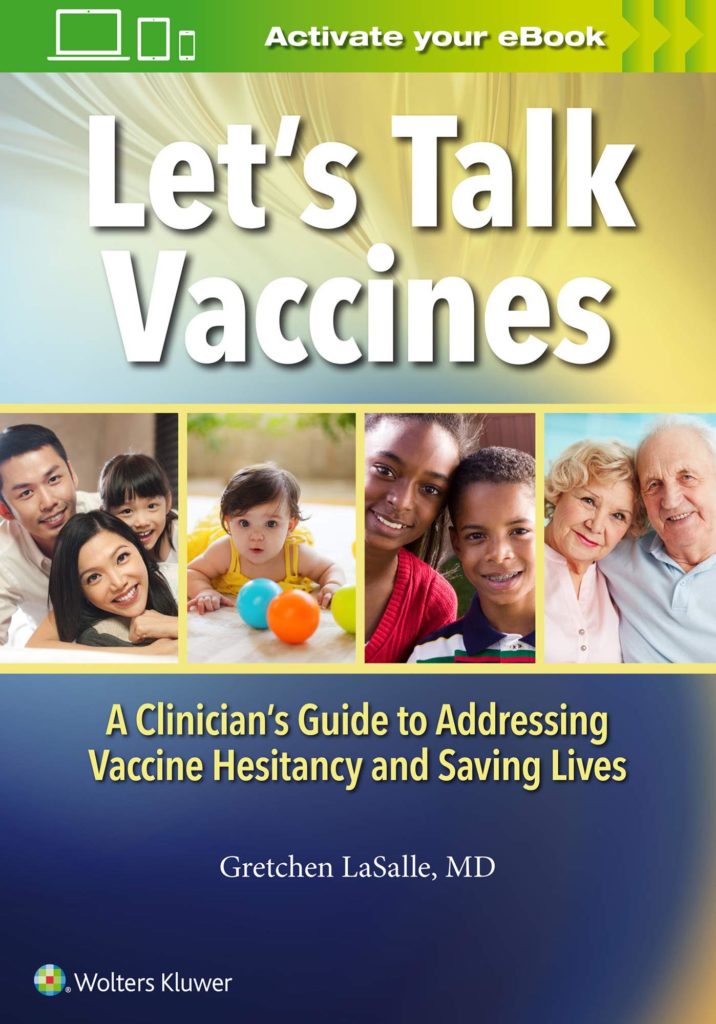 Check out Dr. LaSalle's book, Let's Talk Vaccines: A Clinician's Guide to Addressing Vaccine Hesitancy and Saving Lives, published by Wolters Kluwer Press.


"Highest possible recommendation from me! I am a pediatrician in solo practice. I have it on my front counter to greet parents and patients. Excellent science presented evenly and understandably. I use it as a reference when I get wacky vaccine questions. The book has the answer, without the subconscious eye roll. "Let's Talk Vaccines" has been well-received by even my most ardent anti-vax population. The book is evidenced-based and respectful at the same time. Love it."
Follow this link to order the book from amazon.com. And click here to order from Barnes & Noble.
Other Recommended Reading: