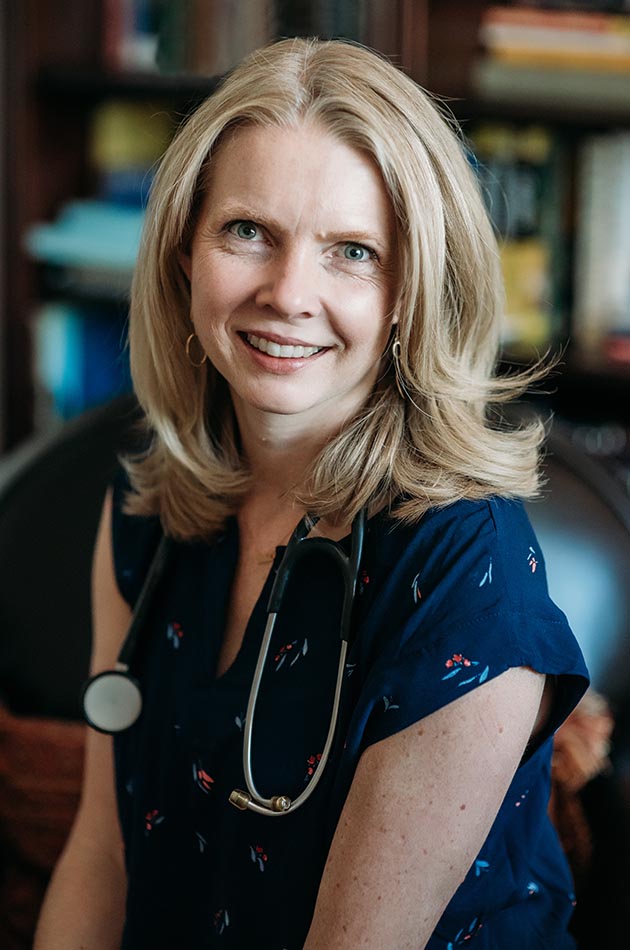 Gretchen LaSalle is a board certified Family Physician in Spokane, Washington.  She is passionate about prevention, community health, and education and is a self described "semi-obsessed" vaccine advocate. She has written multiple articles on the subject and, in 2019, published a book, titled Let's Talk Vaccines: A Clinician's Guide to Addressing Vaccine Hesitancy and Saving Lives, aimed at helping her fellow health care providers find greater success in caring for vaccine-hesitant patients.
Dr. LaSalle did her undergraduate studies at Rhodes College in Memphis, Tennessee where she graduated cum laude with a bachelors degree in Biology and a minor in French.  She attended the Tulane University School of Medicine where she met and married her husband.  Upon graduating from Tulane with AOA honors, Dr. LaSalle moved to Portland, Oregon to begin her residency training in Family Medicine at Oregon Health and Science University. She worked in Portland after graduation while her husband finished his Rheumatology fellowship and then moved with her husband and two sons to Spokane, Washington. She began her Family Medicine practice at Rockwood Clinic and she continues to work there to this day. She is actively involved in the clinic, serving two terms on the Board of Directors, serving on the Governance Committee, and chairing the Transitions of Care Committee. She is a clinical preceptor for the University of Washington, the Washington State University Elson S. Floyd College of Medicine, and various Physician Assistant and Nurse Practitioner training programs in order to help develop our next generation of physicians and advanced practice providers.
Outside of work, Dr. LaSalle enjoys writing, travel, cooking, and spending time with her husband and 2 sons in the beautiful Inland Northwest.