Return to Phase 1 – a step back or a move forward?
Well, in the last couple of weeks I have had a patient die of COVID19. I have had patients tell me stories of their entire family, including elderly grandparents, coming down with COVID19. I have heard of weddings missed and new babies not welcomed into the open arms of first-time grandparents because of fears over spread of the virus. I have had patients talk of their struggles to keep their loved ones safe, some making the heart wrenching but important choice to do Thanksgiving on their own this year. Others have lost work because of the Pandemic. Teens are struggling under the weight of isolation.  A few are angry and wonder if this isn't all being overblown. Several have questioned whether they should get their yearly flu shot because it might be (it's not) spiked with a secret COVID vaccine.
All are tired and lonely and anxious.
COVID19 will impact us all.
Yesterday, I learned that a family friend is in the hospital with COVID. Today, I learned that several family members are now sick with COVID. In one way or another, this virus WILL touch every single person in our country. There is no getting past that. But just how devastating it is is somewhat within our control. Our leaders must make difficult decisions to enable control of this virus but we, as individuals, must make tough decisions as well. Just as every vote counts in an election, so does every choice to mask and to socially distance count in a Pandemic.
Looking for someone to blame? Don't.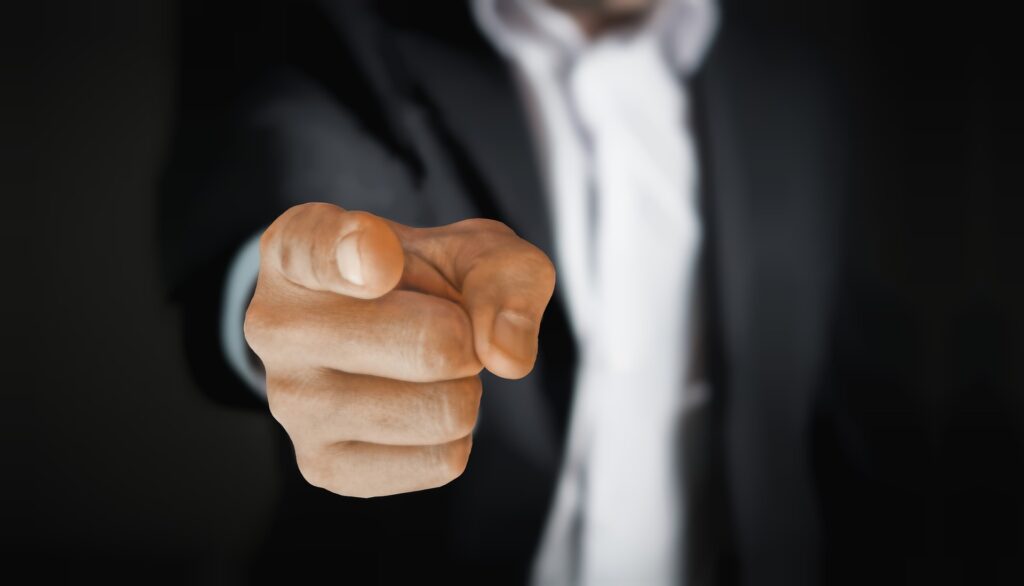 Trying to lay blame doesn't help us move forward. Image from Pixabay.
In situations such as these, when the world is suffering so, it is tempting to look for someone to blame. How did we get to this place? Who is responsible? But I would argue that this is not helpful and may be counterproductive. We can dissect our response (personal, local, and national) to this pandemic later. But, we can't change the past. We can only control the choices we make today. We are where we are. And we have to deal with that. Looking back only keeps us from moving forward.
As Governor Inslee announced a return to more stringent COVID19 Pandemic restrictions in Washington State today, I couldn't help but think of my patients and the responses they would have to this difficult decision – anger, frustration, relief, a sense of vindication. And I can understand all of it. But here's what I have to say to you, my fellow Washingtonians, and to anyone else across the country reading this post.
We have what it takes!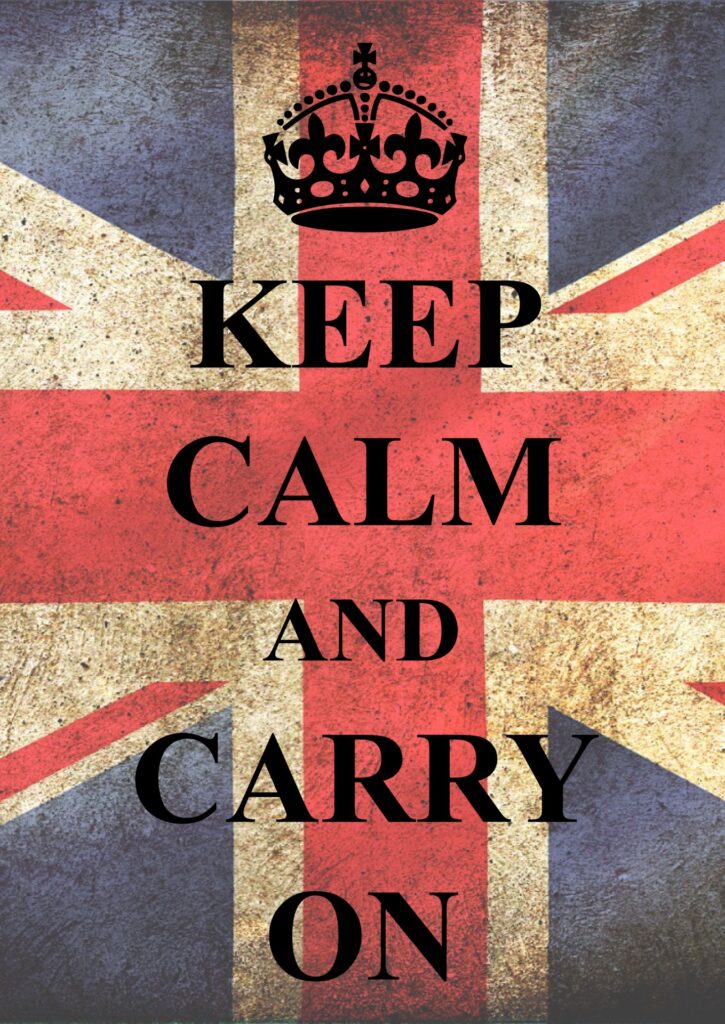 Slogan used on British propaganda poster during World War II to encourage persistence in the face of challenge. Image from freeimg.net.
Other generations before us have gone through great traumas. The people of this planet have struggled through world wars, famines, genocide, economic depressions and even prior pandemics and they have made it through. They have come together and supported one another and survived. And we are a product of that survival. Survival is encoded in our DNA. Now it is OUR turn. This is our time to hunker down, to take the necessary steps, to pull together as a community and a nation. In this moment, we have no enemy but one and it's name is COVID19.
It's been a while…
While previously prolific in my writing to try and help my community make sense of the onslaught of information that came in the earlier days of the Pandemic, I have been missing in action for the last couple of months. I have been pursuing a Vaccine Science Fellowship through the American Academy of Family Physicians. I've been teaching and lecturing to residency programs across the country (one of the benefits of Zoom). I am helping organize flu clinics and working on ways to get patients caught up on vaccines they may have missed during the Pandemic. And, like all of you, I have just been trying to make it through, preserving as much normalcy in my family's life as possible.
A bright spot on the horizon?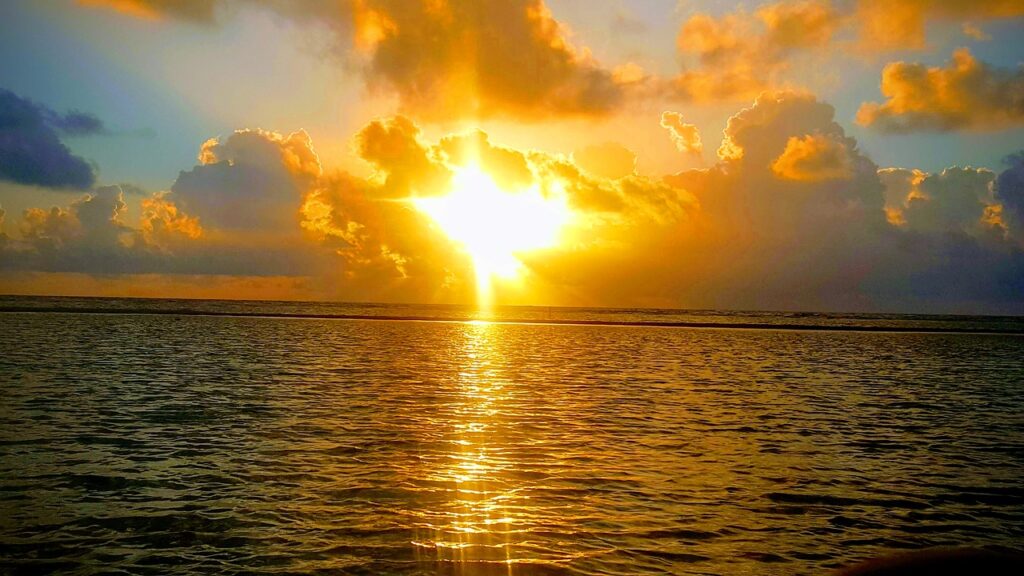 A bright spot on the horizon. Image from needpix.com.
Lately we have heard promising news of a highly effective vaccine on the horizon. And while this brings great hope, we can't be naïve to the fact that having this vaccine may not change much about our COVID lives in the very near future. There will not be enough vaccine to immunize everyone off the bat. And not everyone seems willing to take the vaccine. We have an uphill battle, in my opinion, to instill confidence in this new vaccine which will have been developed in record time and which may implement an entirely new vaccine technology.
My promise to you.
Here is my promise to you. I will be here to answer questions and to explain the facts to the best of my ability. I will take everything that I am learning in the course of my fellowship (which has been largely dominated – as has everything else in our world – by COVID19 and the efforts to safely and effectively fight it) and make it plain. Open communication, transparency, and mutual respect will be my call words.
What can you do?
Please share your questions. Tell me your concerns. I want to hear from you. I may not answer every person individually, but I will take what you bring me (anonymously, of course) and share the responses with all, so that everyone has the benefit of learning. All I ask is that you approach the conversation with curiosity and respect.
Thanks to everyone for reading and supporting my work. I do this for you!
Be well,
Gretchen LaSalle, MD FAAFP